We are AFSCME and we're building better hospitals.

Safe staffing
Quality patient care
Dignity & respect
A secure future
Representation
300,000 health care workers stand together in AFSCME, and we are a voice for our patients, our families, and our future. We fight for better patient care, safe staffing ratios, and diginity and respect for all hospital workers. We understand that every hospital employee must be heard because we all play an important role in making sure patients get the best care and services possible.
AFSCME believes that every person working to sustain their community deserves respect. As part of the AFL-CIO, AFSCME is one of the nation's leading advocates for working women and men. Our 1.6 million members provide the vital services that make America happen, and we believe everyone deserves a chance to fulfill the American dream.
AFSCME is the union that honors solidarity without conformity, drawing each member's story into a force of experience and commitment that can't be ignored. That's how we win better lives for ourselves, our families, and our communities. For people proudly committed to public service, we never quit.
We are AFSCME, join us.
AFSCME Hospital Unions
National Union of Hospital and Health Care Employees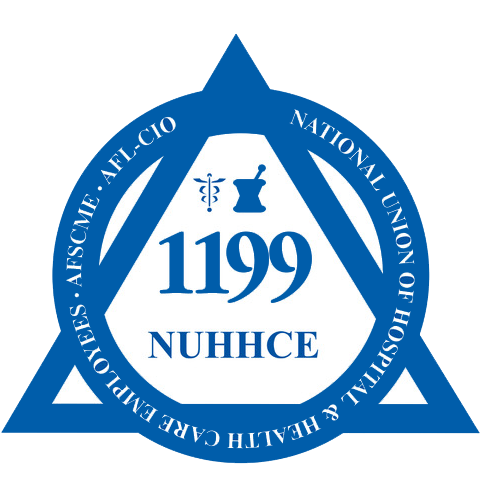 United Nurses Association of California/Union of Health Care Professionals